Robert Pancari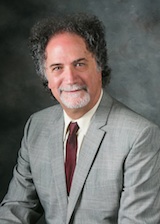 Robert Pancari is a native of the Vineland area and practices in the firm's litigation department. Mr. Pancari specializes in personal injury and worker's compensation matters, including automobile accidents, construction accidents, slip and fall accidents, workplace accidents, wrongful death and product liability. Mr. Pancari also maintains an extensive Municipal Court practice, handling a plethora of automobile related offenses, from speeding tickets to driving while intoxicated matters. Associated with Mr. Pancari's Municipal Court practice, he also handles administrative matters before the New Jersey Motor Vehicle Commission, including license suspensions and revocations.
Before the joining the firm in 2009, Mr. Pancari was a partner in the Vineland based law firm of Kavesh, Pancari, Tedesco & Pancari where he practiced for more than 25 years handling a wide variety cases including hundreds of automobile accident and personal injury matters, and developed his significant Municipal Court practice. Mr. Pancari also served as the Conflict Prosecutor for the Atlantic City Municipal Court for approximately 10 years.
Mr. Pancari is a magna cum laude graduate of Rowan University, f/k/a Glassboro State College, and the Widener University School of Law where he was a member of the Delaware Moot Court Honor Society. He was admitted to the New Jersey Bar, the United States District Court for the District of New jersey and the Commonwealth of Pennsylvania Bar in 1982.